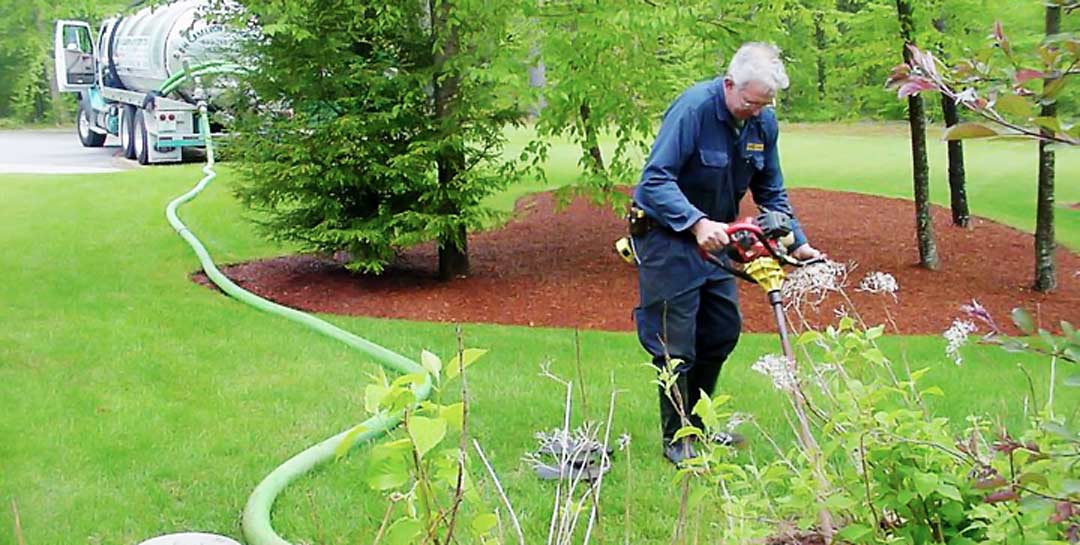 B.H. Cameron Septic Services LLC is a fully licensed and insured septic services company that stands behind the quality of our work. If your home has a need for septic inspection, pumping or residential septic tank cleaning, or you require line jetting or video inspections, we urge you to call us for prompt, professional services.
As a local leader in residential septic pumping in Farmington, Strafford County, Belknap County, Rockingham County, and Carroll County, NH, you can always trust that our professionals are servicing your septic system to the fullest. When you choose us for service, you're making the choice for a job well done, performed by friendly, knowledgeable professionals. Some of our capabilities include:
Inspections
Using state-of-the-art video inspection equipment, we can thoroughly survey your pipes and the interior of your tank, to ensure they're free and clear of potentially harmful debris. Our inspections are encompassing and can shed light on any particular maintenance or repairs you might need.
Tank Pumping
When your tank becomes full or the balance of sludge becomes altered, pumping is the best way to restore its function. Allow our professionals to help you adhere to a proper pumping schedule, so your tank is always in top functional condition.
Tank Cleaning
If you require residential septic tank cleaning in Strafford County, NH, we're the company to call! We'll help make sure your tank is cleaned and remediated to allow for years of service. Proper cleaning can also help prevent costly problems from arising—let us show you how!
Line Jetting
Tree roots and foreign debris have a nasty habit of blocking pipes and causing backflow. Through line jetting services, we'll blast through blockages with high pressure water to restore smooth flowing function to your pipes.
Trust B.H. Cameron Septic Services LLC with your residential septic pumping needs and know you're getting the very best in honest, professional services. Contact us today at 603-755-2110 for more information about how we can serve you with residential septic pumping, leach field maintenance, septic tank risers, and more!